BLITZCARBON LFB FUEL BOOSTER
BLITZCARBON LFB FUEL BOOSTER
We are proud to introduce yet another "Buatan Malaysia" product, the BLITZCARBON LFB fuel booster which is tried and tested. Adhering to the highest standard, our research and development team ensuring each product to have a leading edge from the very beginning.
THE BENEFITS
Boost engine performance. Increasing power for higher fuel efficiency.
Increase horsepower.Better compression ratio to increase horsepower of a vehicle.
Help reduce emissions.Reducing emissions that eventually drive away carbon build-up in the engine. Too much carbon build-up in your vehicle's engine could lead to poor performance and even stalling.
Prevent engine knocking. Engine knocking is caused by the pre-ignition of the fuel and air mixture in your vehicle's cylinder. Using LFB fuel booster will help your car's engine performance, limiting the chances of damaging your engine through excess knocking.
Cleaner engine. LFB fuel booster will clean the injector, spark plugs, fuel pump and fuel distribution system.
THE PROVEN
BLITZCARBON LFB fuel booster relatively can improve fuel economy and performance. (Test Report: TDSI-20180118) LFB generally showed significant improvement in enhancing engine performance and reduces harmful exhaust smoke emission. (Test Report: LUTAH-20171130) LFB will not cause any adverse side effect and does not change ASTM specification. (Test Report: TDSI-20180122/01) Hence, LFB can be safely used in petrol/diesel engines.
Our manufacturer has been actively collaborating with various local institutions in order to gain recognitions.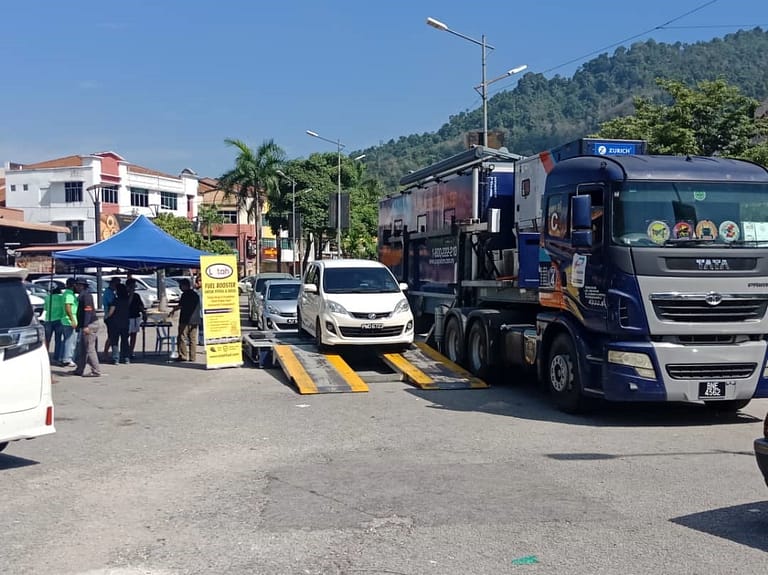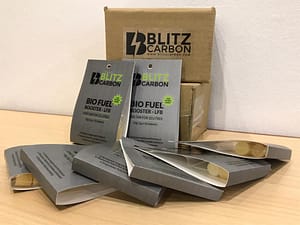 THE DIRECTIONS OF USE
BLITZCARBON LFB fuel booster recommends adding 10 tablets for the first time when filling up your fuel tank. Subsequent fill up will be 1 tablet for every 10 litres of fuel.
THE CAUTIONS
DANGER – Keep out of reach of children. Keep away from heat and direct sunlight.
IF SWALLOWED – If swallowed, seek medical attention immediately.
ENVIRONMENT – Environmental friendly product.